Solar arrow board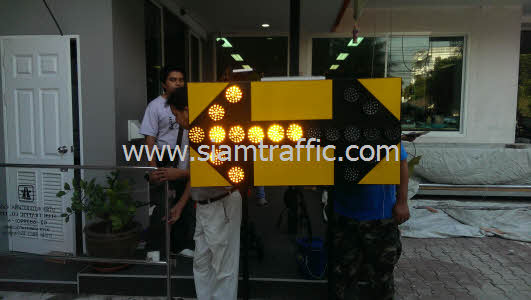 Size: 110 x 55 cm. height 150 cm.
The material is made of painted steel.
19 sets of lights. Each set includes bulbs 30 total 570 tubes. Yellow LED 5 mm.
The left, Center, right, step
Solar cell 10 W.
Open continuously for 20 hours on a full battery.
Power system: solar cell 12 vdc 220 vac.
LED arrow board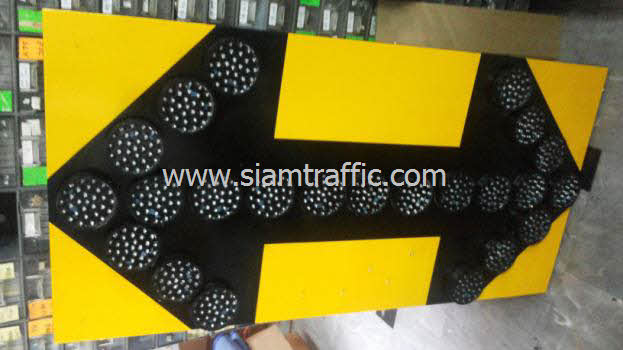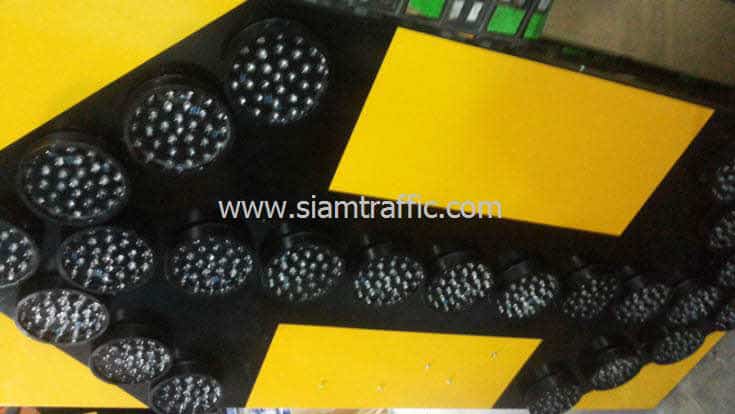 Size: 110 x 55 cm.
The material is made of painted steel.
19 sets of lights. Each set includes bulbs 30 total 570 tubes. Yellow LED 5 mm.
The left, Center, right, step
Dc power 24 vdc
Remote control, front-line length of 12 meters.
Yellow 3M sticker
Solar arrow board clients