Galvanized sign clamp holding for traffic sign or safety sign plate for post with 4 sets of fastened bolts and nuts. Available in 3 sizes as following:
1. Sign clamp for 2 inch diameter post.
2. Sign clamp
for 3 inch diameter post.
3.
Sign Clamp
for 4 inch diameter post.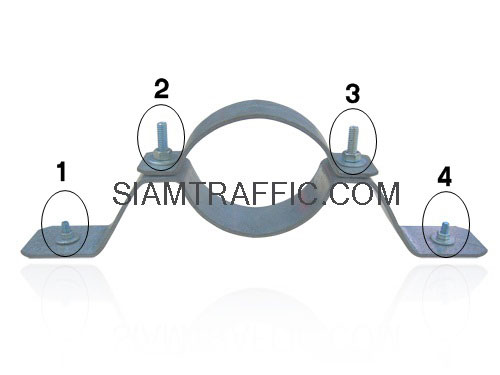 Traffic sign clients
Safety sign clients
Traffic sign manufactured by newly and highly quality zinc, aluminium, metal, paint and reflective sticker.
---