Excellent for security or inspection use to look under vehicles, machines, equipment and hard to see areas. Available from light weight hand held to full set with caster wheels and lights.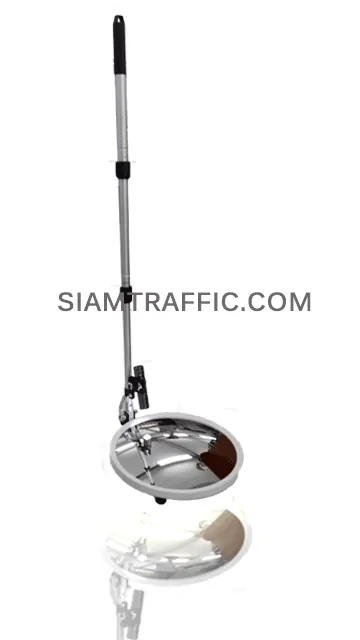 Features of inspection mirror:

For indoor or outdoor areas.


Round convex (curve radius : R650) Acrylic mirrors provide clear vision.

Patented extruded ABS mirror rim and black provide strong protection and integrated appearance.

Stepped inner rim provide light focusing function and eliminate any deviating light.

PU caster wheels with ball bearings allowing easy movement and durable handling.

Light weight aluminium handle adjustable from 37′ to 48′.

New designed flashing: mounting bracket for easy angle adjustment without tools.

Special designed balancing weights prevent mirror from tilling after releasing the handle.